A game that on the surface manifests the beauty, richness and sophistication of Rome, but that also embodies the driving current that flowed behind the idea that was Rome - capturing the ambition, the passion, the conflicting ideals and the dangers that came with wanting control over the greatest Empire in the world.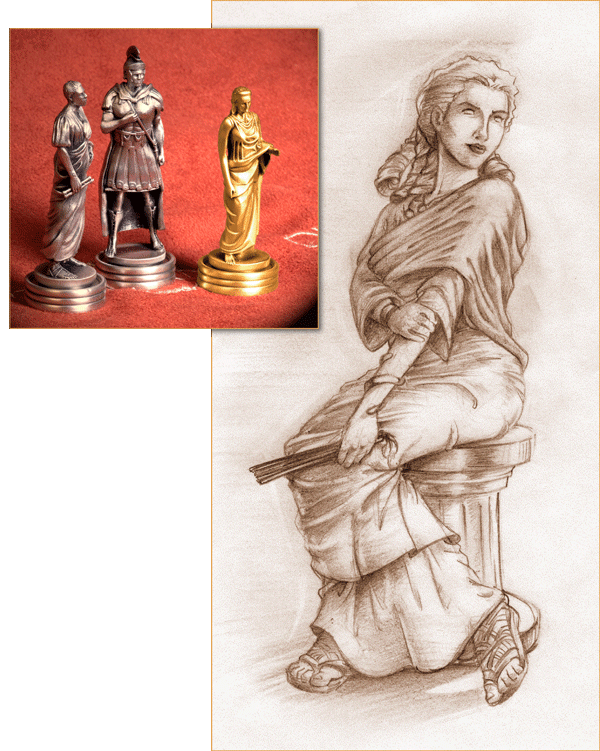 The most illustrious names of classical times come alive at your command, and compete with one another in the same arena.
All pieces are completely original, conceived over many years of sketching and sculpting from clay. Molds are then made from the clay pieces for replication in wax before casting in bronze.